Irrigation
Process 
Curt Feucht Services is the only choice for a new sprinkler irrigation system, whatever your needs, Residential - Commercial Buildings - Athletic Fields… we cover them all! 
We use only the highest quality products, which carries a five-year product replacement warranty; our labor is also for five years for faulty product or workmanship…the highest in Central Illinois; we are that confident.  We also offer the first winterization and the following spring start up at no cost; we want you comfortable with the entire process and will educate you along the way on the critical necessary events.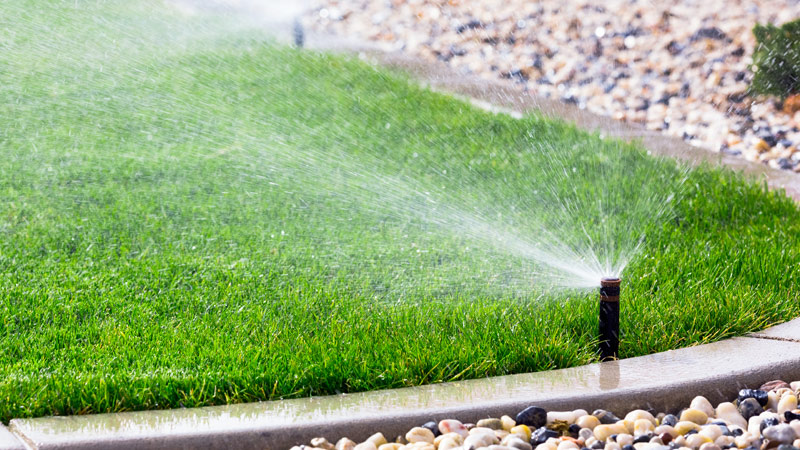 Products
Products are a very important part of a sprinkler system, however, if the installation is sub par, the best of products in the world will be of no use. We are proud to say our products are at the top of the industry and our installation compliments the product to its fullest, its like wine and cheese…each complimenting the other! 
We use only six-inch pop up spray-heads, yes it adds some cost, the four-inch standard just lacks efficiency and after several years you will be spending money to correct the problem…experience speaking on this topic.  Coverage is a key element of a sprinkler system, we are not willing to sacrifice coverage just to "get a bid"...the quality of our systems will be enjoyed for many years and more than prove that water efficiency pays! A poorly "watered" lawn or contractors that claim "full coverage" will do exactly that…water the lawn; we will irrigate your lawn with Matched Precipitation.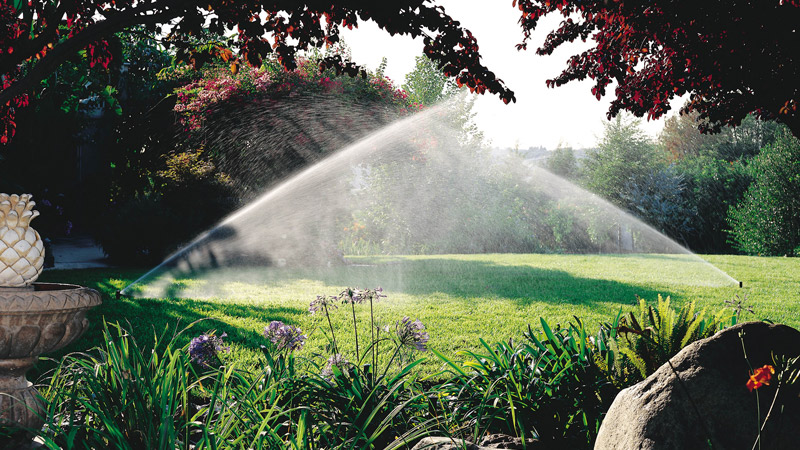 Satisfaction Guaranteed
We want you completely satisfied, no exceptions! Our goal is NOT 70, 80 or even 90% satisfaction; its 100% to each and every customer…we are not satisfied until you are.  If your expectations were higher than what we delivered we will make it right by correcting the problem or correcting the bill until you are 100% satisfied…we are human and sometimes fall short, but given the opportunity we will correct the situation! It is a lofty goal and we will obtain it…let us prove it to you on your next project.  
You can either enjoy your system for many years OR fight it because you chose the wrong contractor.
A Select Certified irrigation professional represents the best the industry has to offer:
Specialized education and field experience on how to design, install and maintain systems to ensure a maximum return on investment.
Offer a higher level of specialization and service to municipal, commercial and residential customers.
Rigorous, continued education to stay on the cutting edge of technology and best practices.
Commitment to do the job right, the first time.
Saves water & money through regular maintenance by...

Adapting your watering schedule to the weather & seasons
Adjusting sprinklers to keep water off pavement and structures
"We used Curt Feucht Services for an entirely new landscaping irrigation system after a major remodel. We could not have asked for a more professional, timely, and careful installation. We would recommend Curt Feucht Services for any landscaping irrigation project."
 
Paul
Champaign, IL
"We were fortunate to reconnect with Curt last spring. He helped us rework our 18 year old irrigation and exterior lighting systems. We are very happy with the results. Curt and his crew are a pleasure to work with."
Julie
Bloomington
"We were looking for  value and innovation in our irrigation and mosquito control systems for our new home. We found all of these things as well as personal customer service in Curt Fuecht Services. Nice to have a professional who cares about his customers."
Mike & Peggy
Peoria
"Do you need help with your irrigation?  Look no further because Curt Feucht Services is the best!"
Richard
Bloomington, IL 
"What can I tell you about Curt and his service? Only that I wouldn't have anyone else taking care of my irrigation system. I trust him completely."
Donna
Bloomington, IL
"I was totally satisfied with the knowledge and the professional way that Curt Feucht Services performed the work I needed done. I have total confidence in their services."
JB
Bloomington, IL
Five star service!!  Would not use anybody else!!!"
Sally
Bloomington
"Curt's customer service is second to none. In today's world where so much focus is on production, it's refreshing to see someone focused on customer service and truly care about the customers.  
We had a few last minute "emergencies" Curt recognized the situation and had my repair taken care of quickly."
Andy
Pony Baseball 
Bloomington, IL
"We are very happy with the work Curt and his team did on our yard drainage. His estimate was accurate and he made sure we were 100% satisfied before billing us. The work was done as planned and the frequent communications from Curt kept us abreast of the plans."
Mitch
Bloomington, IL
"We have used Curt Feucht Services for irrigation systems several times.  Curt's prices have been competitive but more importantly, at least to us, he has also always been on time.  When dealing with our customers he has proven himself reliable and professional."
Tom
"My experience with Curt Feucht Services was outstanding!
Curt was my point of contact with the company and he was friendly, personable, cost effective and professional.  I would recommend Curt Feucht Services to anyone that might be considering an irrigation system."
Gary
"My experience with Curt Feucht Services has been excellent. He does what he says, when he says and the work is right the fist time". I look forward to doing business with Curt again this year!
Curt and his company is reliable, trustworthy and good at what they do"
 
Bruce F. Griffin
"Our company uses Curt Feucht Services for all our commercial properties and their irrigation needs. Going with Curt Feucht services has been one of the best decisions we have made for irrigation needs! The follow-up is impeccable, and the quality is of the highest standards."
Kristen
Bloomington, IL
"Curt is a great guy. He is a joy to work with. As a subcontractor he is responsive to the needs of our clients and no hassle. His guys are knowledgeable, efficient and easy to work with. I highly recommend Curt Feucht Services because Curt really does Care."
John
Champaign, IL
Do you have an idea or project in mind?
Curt Feucht is here to help!